Templates
Lemur is a customizable osc/midi controller for iOS/Android
These are not really polished nor complete, but go ahead and scavenge what you want if it can be useful or help you learn more about Lemur.
---
mono-seqer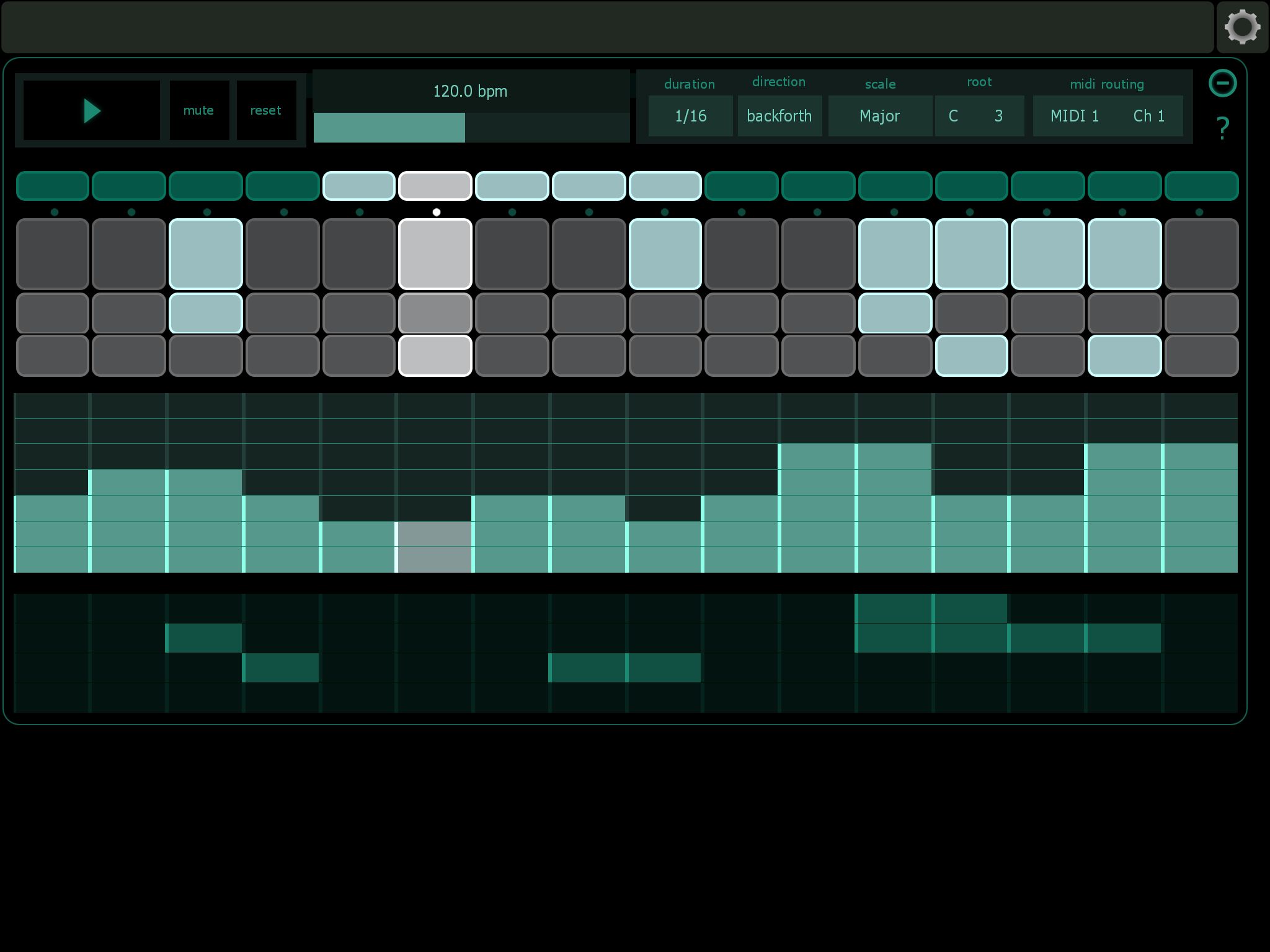 Simple monophonic sequencer with different cycling modes, glide, accents, octave shifts…
Requires Lemur v.5.1+
---
poly-bouncer
Polyphonic collision instrument using ephemeral mode of the multiball object.
Requires Lemur v.4+(?)
---
quant-bouncer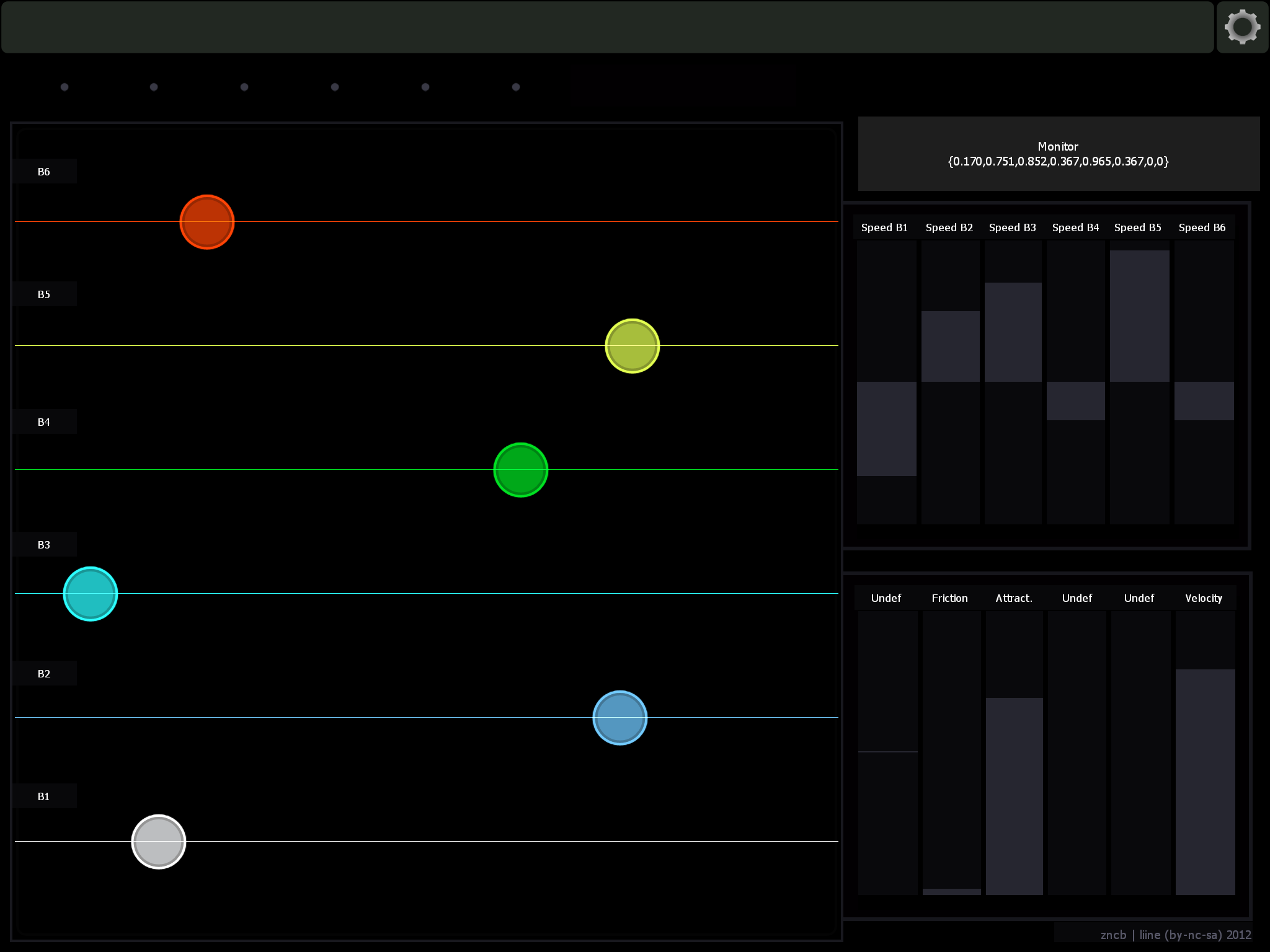 Another polyphonic collision instrument with more control over each voice.
Requires Lemur v.4+(?)
---
four-panner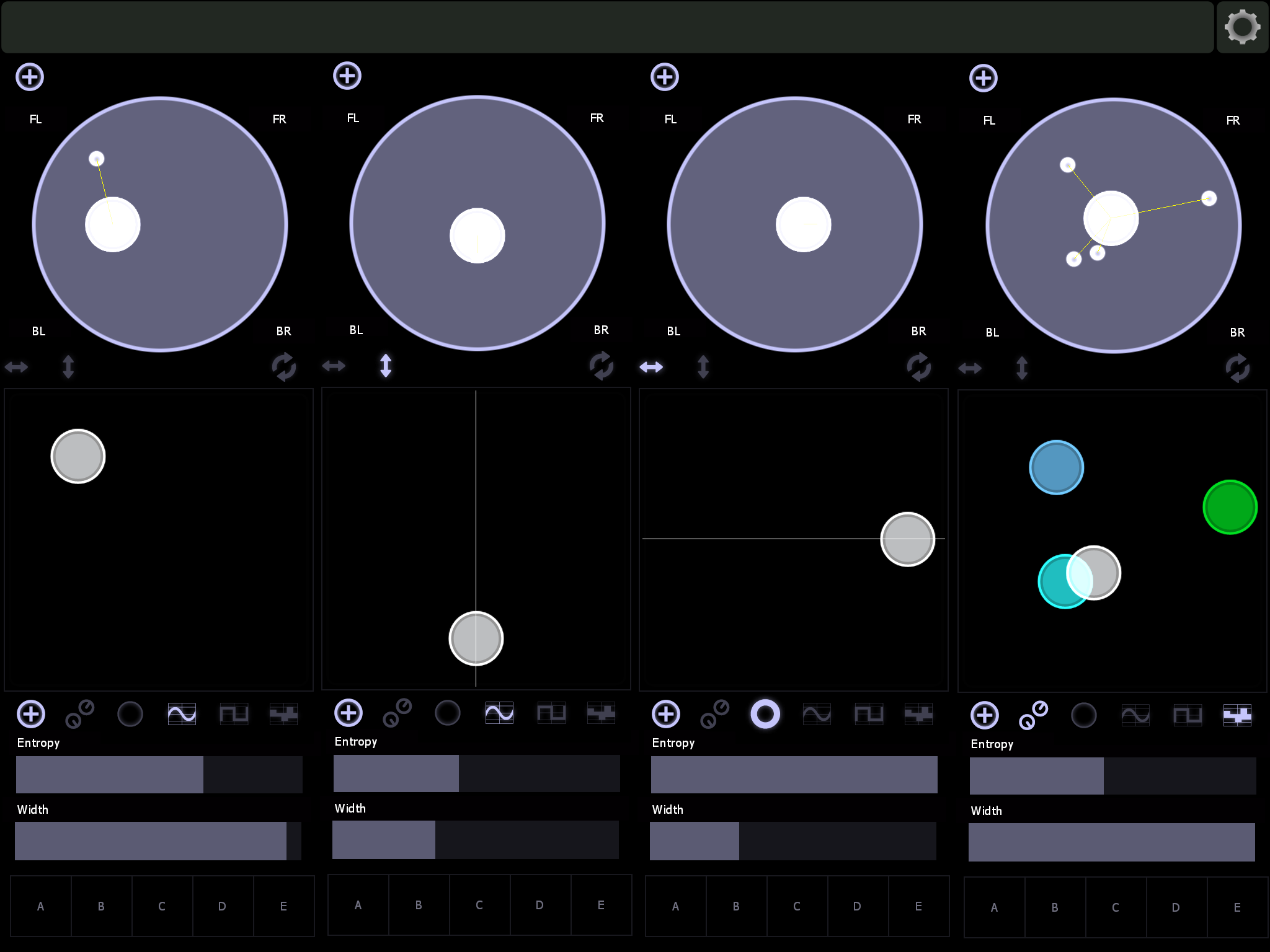 This one is really just a draft and doesn't do much yet. But could easily be hooked to a quadraphonic panning system.
Requires Lemur v.4+(?)
---
cycler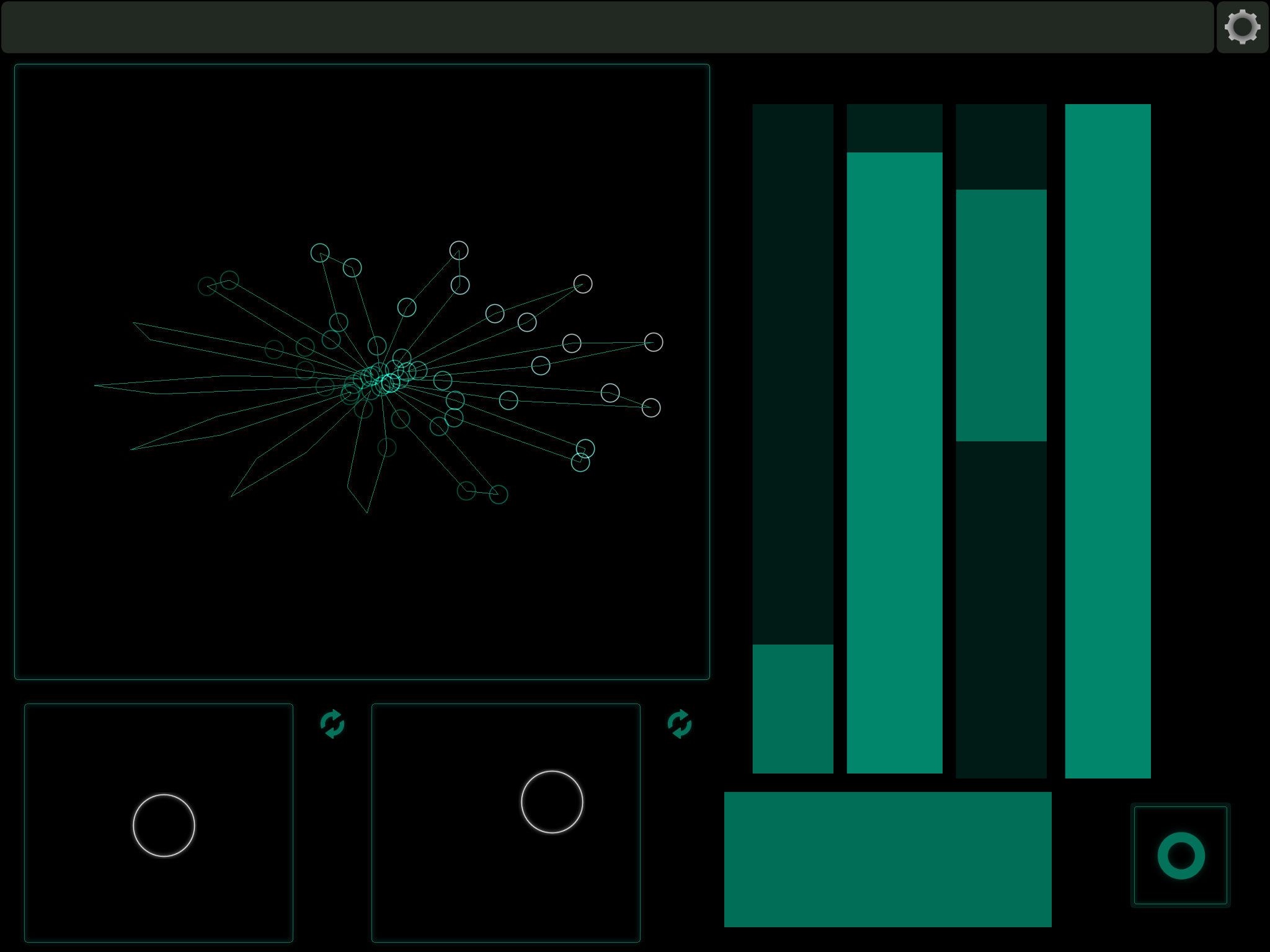 Used this on the 4D system. Good example of breakpoint animation, if you're looking for one.
Requires Lemur v.4+(?)